GANJ Celebrates National Women's Physician Day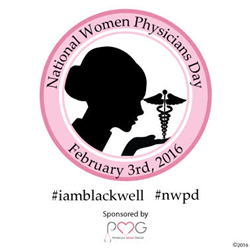 The American Medical Women's Association is encouraging women physicians across the country to celebrate their accomplishments by using the hashtags #NWPD and #IAmBlackwell. In celebration of this event, GANJ would like to recognize our excellent female physicians: Dr. Rini Abraham and Dr. Haleh Pazwash. Both have provided the practice with upmost respect and credibility while giving their respective patients their undivided care and attention. GANJ is more than happy to have both aboard.
"My philosophy of care is to look at each patient as if they are a family member, so I ask myself how would I treat my mother, my brother, or my sister. Would I call them on the weekends, check with multiple physicians to get the answer I am looking for? I would."-Dr. Rini Abraham.
"One of the things I love about my practice is that I've been practicing for thirteen years and I'm with staff members that know all the patients and family members directly. Each time you come to the office you will see me personally. I don't run a factory, this is very personalized care. I treat everyone like I would my family member. I want them to feel free, and have open conversation with me anytime they feel they need to."-Dr. Haleh Pazwash.
Meet Dr. Pazwash
Meet Dr. Abraham